We like to sing, rock and live!
So…. we are running things a little differently this year…. instead of yearly or termly membership you can choose  different ways to sing with us:
Big Belfast Choir Pops Up Under the STARS
Date: 12th March 2022 
Time: 4ish-10ishpm 
Location: Dark Sky Observatory, 155 Davagh Rd, Omagh BT79 8JQ
Info: Following our wonderful Gola trip,  we decided to find another fab experience… sing and walk to the Beaghmore Stone Circles, discover the planets and sing under the stars 
Will it rain? probably
Will it be wild? yip ish?
Will I have fun? that's kinda the idea
*please note this event is outdoors, come prepared, it's pup pop-up style…in an forest, bring your flask (hip or otherwise).. & your walking boots (if you wish)…simply loads included the price including dinner. 
**limited numbers
***if the Spring rains do fall, then we poor walkers will still walk!
Big Belfast Choir DOES DYB DYB DYB 
Date: 27th March, 3rd, 24th April, 8th, 22nd May, 5th June
Stormont Concert: Saturday 11th June
Time: 5-7pm
Location: Crawfordsburn Scout Centre, 20 Bridge Road South BT19 1JT Bangor
Info: We're going to let this one rip…yip.. get those knot making skills ready as we return in force as the Big Belfast Choir. The Lid (covered area within the Crawfordsburn Scout Centre) will be our venue.
These 6 sessions will culminate in a performance in Stormont non the 11th June.
Masks?? we sincerely hope not…..
Wonderful singing? ABSOLUTELY!!!
Tears? that's a given (happy ones of course)*please note this event is still kinda of outdoors (but covered), come prepared,…we're still technically on an island…I hear the sea is nearby so bring your togs…. if you wish…. 
**UNLIMITED numbers..did I say that out loud???  (well within a little reason… but not much)…oops..but yes, we are back to big (but we may still be slightly apart….who knows.. well, we will come the time)
Big Belfast Choir DOES CHRISTMAS **SOLD OUT**
Date: 24th October, 14th, 28th November, 12th December
Time: 5-6:30pm
Location: St Martin's church, 88 Lower Newtownards Road, Belfast, BT14
Info: 4 rehearsals of delicious Christmas Songs. We will rehearse and perform some beautiful Christmas songs.
Big Belfast Choir GOES ISLAND ***FULLY BOOKED**
Date: 2nd October
Time: Probably 2 – 4pm
Location: Inis Bó Finne, Co Donegal (nearly as North & as west as you can go) Nearest Eircode for Ferry  F92 YF90
Info: Wild swimming, I mean, singing! Yes, let's take a little trip to the remote outdoors. This pop-up singing event will be held on the north west Donegal coast. Jump on the ferry and join us, sing with us.
& here's a little about us when times were you know… a little different… Our main choir is in Belfast, Northern Ireland. We've sung on stage with Demi Lovato and the one and only Flash Harry and we have a load of craic singing at locations around Belfast too… We're the Big Belfast Choir and we're set to get even BIGGER.
Join us to Sing!
Join us to Rock!
Join us to Live!
Join our Community!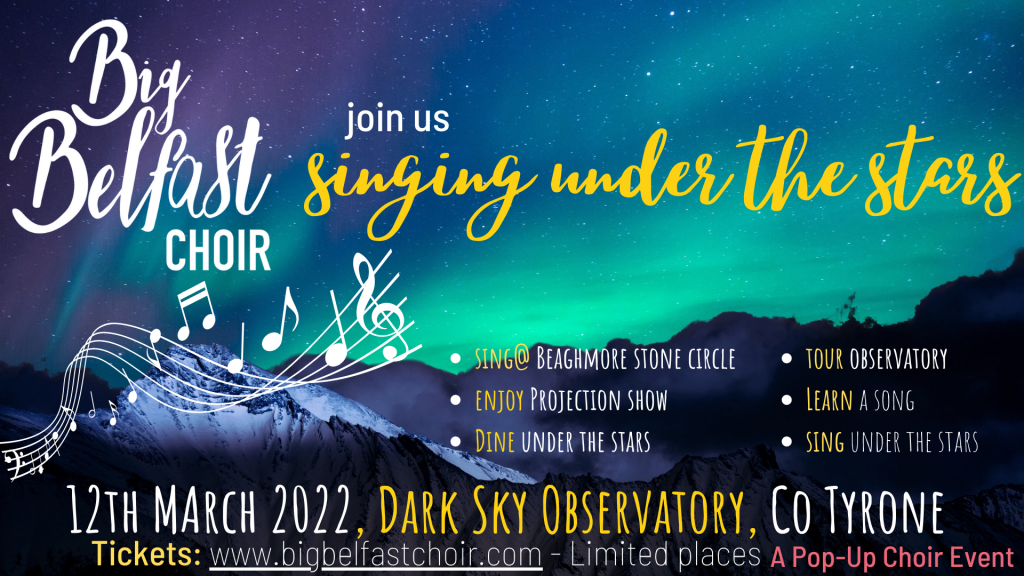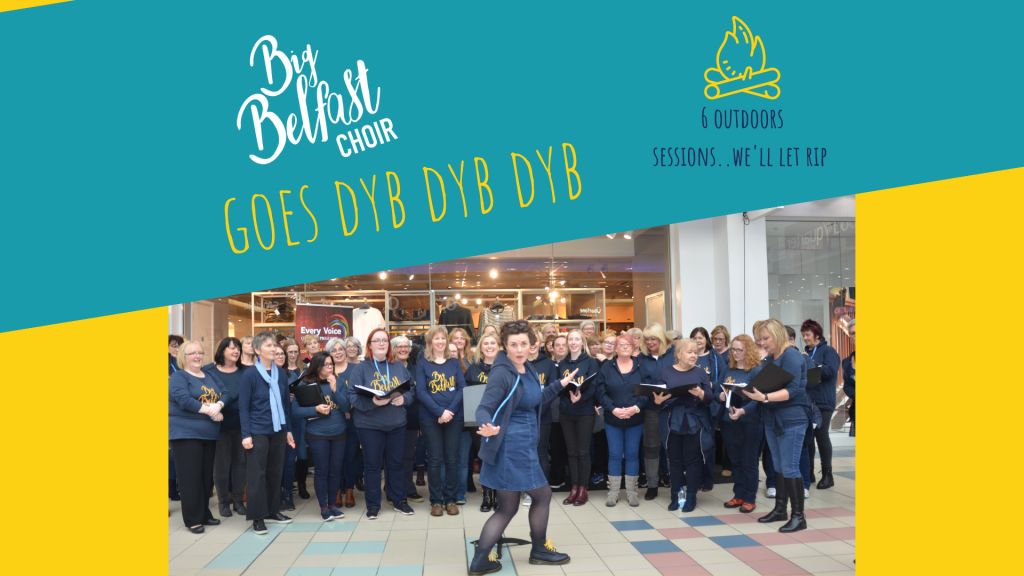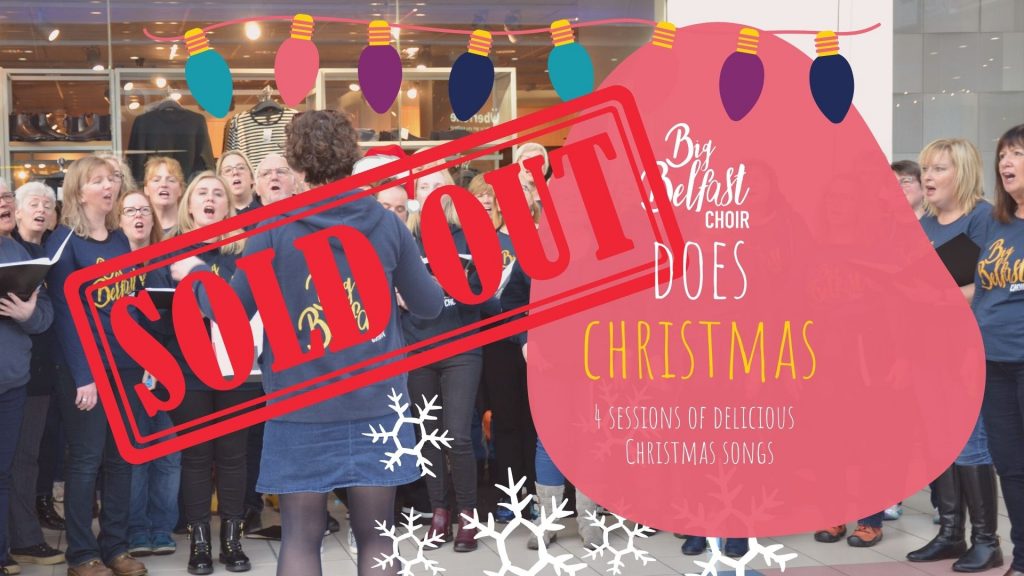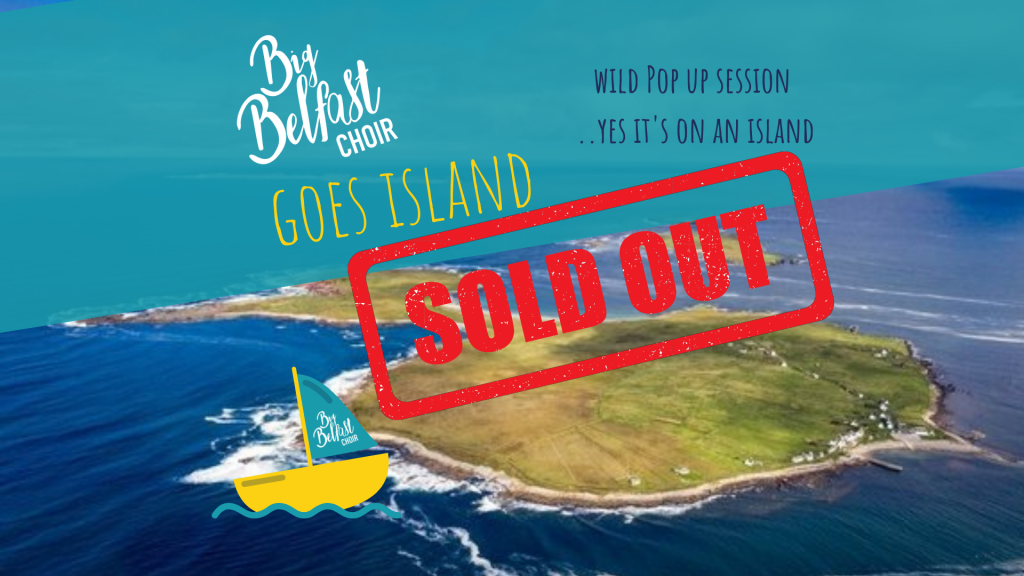 Have a listen to our choir owner & members telling you all about the choir & why it's a great experience to be part of in this video. 
Where do we meet?
We are usually based in Belfast City Centre, Northern Ireland. However, this year, we are running things a little differently.
When do we meet?